LIFEFORCE'S EVOLUTIONARY TOOLS & SUPPLEMENTS
Assisting you in bridge the gap between who you are today and who you can be tomorrow

Blood Vessel Training
Build Muscle, Burns Fat, Increases Nitric Oxide and Generate Growth Hormone  
Kaatsu+ Blood & Physique (Supplements) 
A total body workout in 30 minutes that is used by professional athletes and very safe. Kaatsu training deploys computer-controlled, pressurized bands around your arms and legs. It tricks the brain into thinking the body is undergoing a very difficult workout and causes the body to build muscle, burn fat, and release youth hormones.

Walking Simulation
Increase Stem Cell Production, Bone Density, and Lymphatic Drainage Juvent
Juvent Health's patented system uses the science of low-magnitude mechanical impulses to safely exercise your bones, muscles, and joints. The Juvent Health Micro-Impact Platform sends carefully calibrated mechanical energy waves up through your body. These tiny waves gently move your body and increase blood flow, helping bones and joints recover naturally.

Exercise With Oxygen
Burns Fat, Increase Cellular Health, Detoxificaties, and Reduces Biological Aging LiveO2 + Blood & Fat Transformer (Supplements)
Exercise with Oxygen provides a completely natural way to heal and to be your physical and mental best. Increasing your oxygen levels can and will make huge differences in your state of well-being. It also has dramatic anti-aging and weight-loss. LiveO2 is an exciting game changer for achieving an optimal state of health.

Maximize Digestion
Active DNA (RNA) test to Correct Your Diet With Actionable Information about What Not To Eat and What To Eat 

Viome

Viome is not just a one-time test, but your true wellness companion. It adapts its recommendations to your changing body by examining it regularly, so you are always aware and taking action towards maximizing your energy, vitality, and well-being. Viome's state-of-the-art technology offers unprecedented visibility into the unique ecosystem living inside you.

Achieve Mental Clarity
Expert Formulated Supplements Shown in Pilot Studies To Activate All Major Neurological Channels Of The Brain Qualia Mind
We've all experienced burnout, brain fog, low mood, and mental exhaustion. Everything from poor diet to air toxins diminish the potential of your brainpower. Qualia Mind is designed to nourish the mind with over 40 premium brain nutrients to immediately enhance focus, energy, mood, and creativity, while supporting long term brain health. Discover a whole cognitive upgrade with Qualia Mind.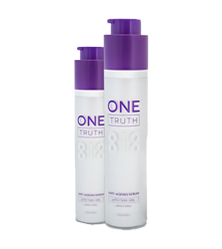 Increase Collagen Production And Skin Elasticity
Clinical Studies Shown Benefits Caused By Lengthening of Telemeres (actual measurement of slowing aging)
One Truth 818 has been clinically proven to visible improvements to wrinkles, pigmentation and tone of skin. It also induces addresses aging at the source. It is designed to lengthen the end's of a chromosome that typically shortened with age and in the process contribute to living as longer, healthier life.

Nutrition
Using aeroponics—the same technology NASA uses—Tower Garden grows plants with only water and nutrients rather than dirt. Research has found aeroponic systems grow plants three times faster and produce 30% greater yields on average. That means you'll be enjoying abundant, nutritious harvests just weeks after planting.

Weight Loss
We have developed three supplements that can be used alone or in combination the LiveO2 and Kaatsu. Fat Transformer is an innovative weight loss supplement that not only burns fat, but also increases energy and metabolism to yield that best results. It combines scientifically proven active compounds in one single product.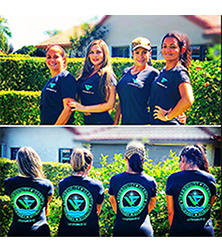 Join LifeForceIQ Team
Come join the LifeForceIQ Team, our vision is to deliver innovative fitness and lifestyle programs." . We are committed to promoting the health and well-being. Upgrade your exercise routine with our range of fitness accessories. We have all the essentials to help you get active at home and on the go. Find a great selection of Caps, T-Shirts Duffel Bag.